Students need support from parents to ensure their success at Ohio State. Student Legal Services wants parents to know the legal issues facing students and how we can help.
Off-Campus Housing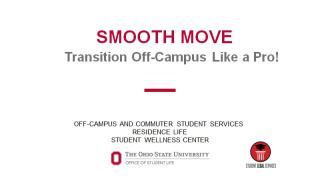 Student Legal Services and Off-Campus and Commuter Student Services present Smooth Move a presentation to friends and family regarding your student's transition to off-campus housing.  Learn more about the search for housing, and valuable information about moving and living off-campus, including safety resources.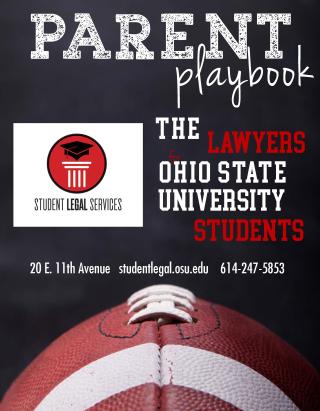 Parent Playbook
Are you wondering why exactly students need lawyers? Do you want to know the legal documents, including Healthcare Power of Attorney, we advise students to have and will draft for your student? Are you looking for the Off-Campus Housing timeline for when students find off-campus housing, sign leases, and move off-campus?
Find this information and much more in Student Legal Services' Parent Playbook.
---
Sign up for the Student Legal Services Parent Newsletter